Are you in need of new laboratory fume hoods and cabinets for your work stations? National Laboratory Sales can help you find the right laboratory furniture to fit your needs and your budget for when you're looking to update or refurnish your lab. Check out our wide selection of new American Scientific work station equipment and other used work station furniture for laboratories made by top of line manufacturers. Our experts will be happy to help you find exactly what you need to improve or modernize your laboratory. Give us a call today and see how we can help you get started.
At National Laboratory Sales, we carry fume hoods and laboratory cabinets for lab work stations by some of the top manufacturers from around the country. Some of the used laboratory furniture we carry is made by manufacturers like Mott, Kewaunee, Fisher Hamilton, Lanconco, and more. Each one of these manufacturers have built their furniture with American made still and are able to withstand the harsh conditions that these work stations are put through in different laboratories. Our experts can help you select the right furniture to furnish your laboratory while creating a working atmosphere. Call our office today and speak with one of our specialists at National Laboratory Sales about any of our new and used laboratory furniture like fume hoods and cabinets.
Our experts at National Laboratory Sales are available to guide you through the process of picking our new and used laboratory work stations. We know that choosing new laboratory furniture can be a difficult process when you're unsure where to start. National Laboratory Sales has been a trusted distributor of furniture for different types of work stations in laboratories. We've built up a great reputation based on having a complete collection of new and used laboratory furniture for sale and outstanding customer service. Don't hesitate; give us a call today if you're thinking about furnishing your laboratory with new furniture.
Featured Fume Hoods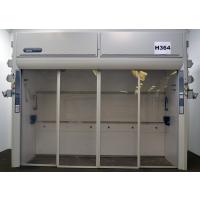 More Information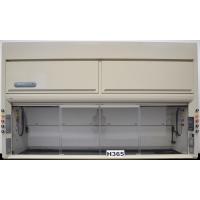 More Information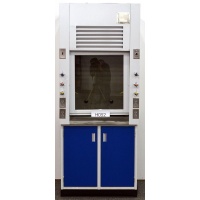 More Information
More Laboratory Fume hoods